Several years ago, I had the pleasure of recording a duo album with the inimitable Robert Dick, celebrated flutist, composer, improviser, and inventor. Our first record, Raise the River, was picked up by a French avant-jazz label named Rogueart, based in Paris. The label has some incredible improvisers on its roster, including Mary Halvorson, Nasheet Waits, William Parker, Matthew Shipp, Oliver Lake, and so many others that I admire. 
While the record was released in March, I just had the pleasure of meeting Michel Dorbon, the executive producer of Rogueart, at Arts for Arts Vision Festival last month. He was kind enough to bring physical copies of the CD in from France. 
Here they are: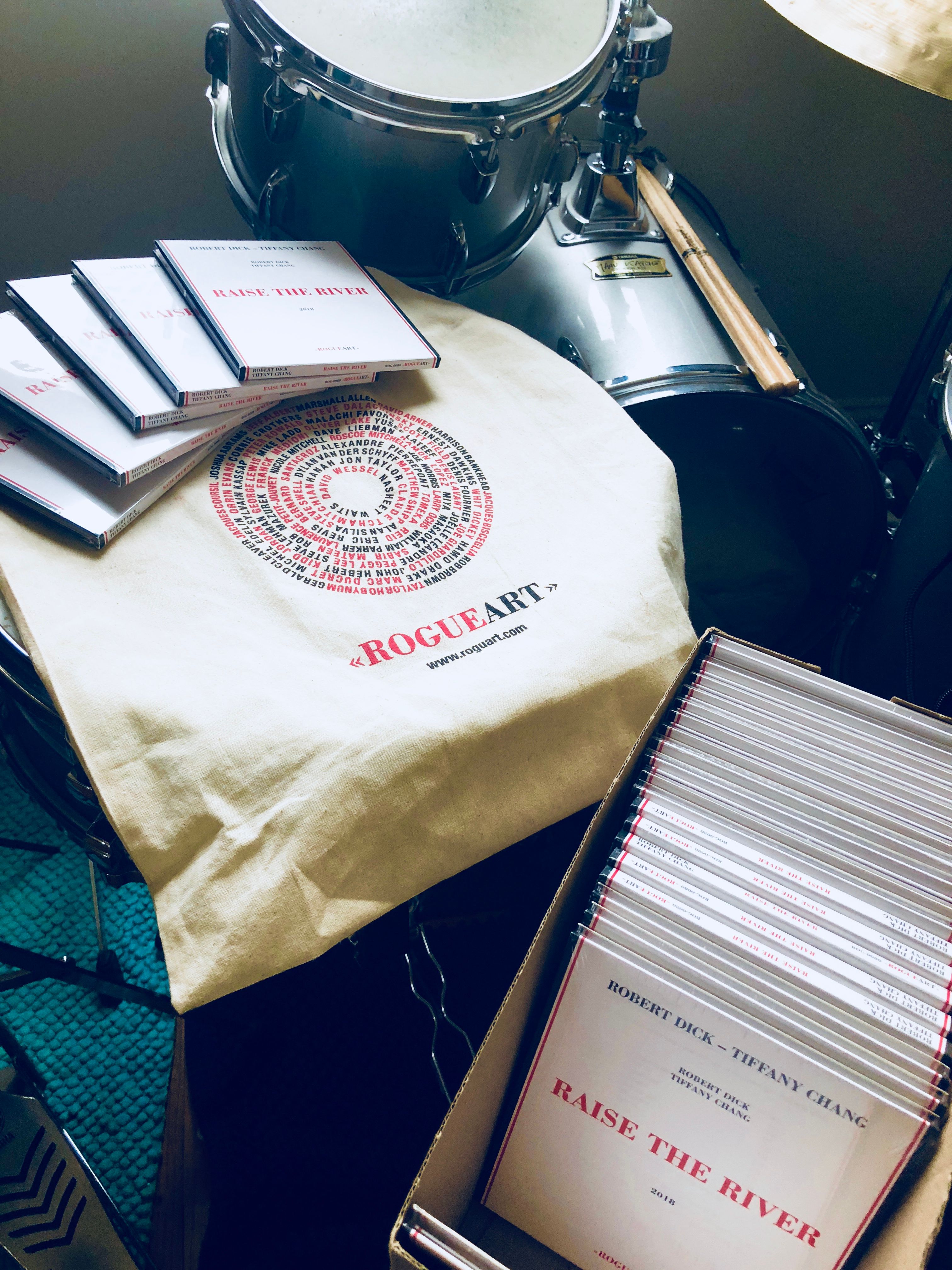 I'll be sending these to all those who have been patiently waiting. Will also make them available in my store. Can't wait to hear how the music is received. I have a lot of friends who have never listened to improvised music previously-so I hope this helps them experience music in a different way.